Custom Made Business Logo
Small Business Logo Design
Branding, especially for small businesses, is much more than just a memorable logo. Get unique and memorable small business logo on the same day. Custom made logo at no upfront charge. Multiple options, revisions for best logo. 

Logo is important to your business because it communicates ownership, values, and quality, and is imprinted on your products, your business card, flyer, banner, sign, sticker, website, social media.
How Designing Process Works
After doing research on business, nature of competition, and shared vision, our designer will develop logo concepts from scratch. We will provide you within the same day for feedback enabling us to do further revisions. Clients' satisatisfactionfaction is our priority and the only assets to move forward. 
What We Need To Get Started
Need business name, logo vision or idea in mind, or any sketch if you have or plan for future or existing business logo. Your can email us at info@logoinhours.com or text us at 18327367335
WHAT ARE THE DELIVERABLE FILES AND PRICING
JPG, PNG- transparent for card, website, flyer, AI/ PSD – vector file/ source file- logo owners should have that for future referenc, PDF for copyright application, and SVG for video or social media.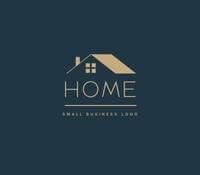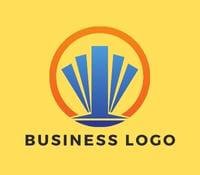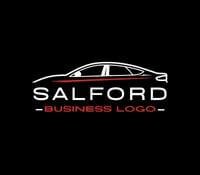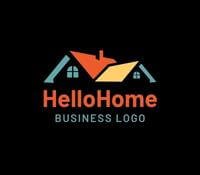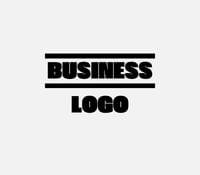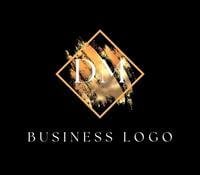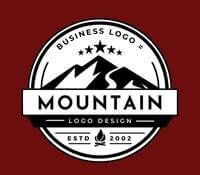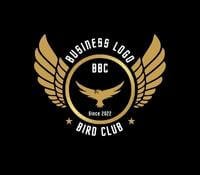 Small Business Logo Fonts
Choosing the right font is crucial. It's not just about readability; it's about character, mood, and the message you're sending.
Serif Fonts: Think tradition, respectability, and comfort. Examples include Times New Roman and Georgia.
Sans-serif Fonts: Modern, clean, and straightforward. Examples include Arial and Helvetica.
Script Fonts: Elegant, creative, and personal. Examples include Brush Script and Pacifico.
Tip: Always consider legibility, especially at smaller sizes.
---
Small Business Logo Color for The Psychology of Shades
Color isn't just aesthetic; it's psychological. The right shade can evoke specific emotions in your audience.
Red: Energy, passion, urgency
Blue: Trustworthiness, stability, professionalism
Green: Growth, health, tranquility
Yellow: Optimism, clarity, warmth
Tip: Consider using complementary colors for contrast, but avoid using too many colors that could confuse your message.
---
Dimensions for Logo In case of Small Business 
The size and proportions of your small business logo play a pivotal role in its visibility and adaptability.
Scalability: Your logo should retain clarity whether it's on a business card or a billboard.
Proportions: Symmetrical logos are generally more pleasing to the eye, but don't be afraid to play with asymmetry if it fits your brand.
Whitespace: Effective use of negative space can make your logo more memorable, like the arrow in the FedEx logo.
---
2D vs. 3D Which Dimension Suits Your small business?
2D Logos: These are flat designs without depth or shadow. They're timeless, versatile, and print-friendly.
3D Logos: These logos have depth, shadow, and a sense of space. They're modern and dynamic but can be challenging to reproduce across all mediums.
Tip: While 3D logos can be enticing due to their contemporary feel, ensure it aligns with your brand identity and can be easily reproduced in 2D if needed in case of small business logo design.
---
5. Competition and Branding: Stand Out, Don't Blend In
Know Your Competitors: Research the logos of businesses in your niche. What works? What doesn't? Learn from them but carve your path.
Originality is Key: It's essential to differentiate your brand. While it's okay to draw inspiration, never imitate.
Best Logo For Small Business Branding 
The term "logo" refers to all of the signs that represent a company. Unlike large corporations, most small brands do not have years of brand recognition that people identify with the company, nor do they have a large marketing budget to assist consumers understand what the company does. A well-designed small business logo establishes trust by validating professionalism and encourages people to stay.
The Significance of a Small Business Logo
 A well-designed logo fosters trust by validating professionalism and encourages people to stay. It informs potential customers about the company and conveys the main message. We create each custom logo in such a way that it distinguishes the company from the competition and fosters brand loyalty. How? It is embedded with meaning. It conveys to people who have no prior knowledge of or experience with the company that it does excellent work.
The features of a Small Business Logo
To quickly connect with the audience, the small business logo should be clear and simple to understand. It is important to keep the logo simple so that it can be used across multiple media platforms and is effective at any size. Great typography, simple colors, and a strong visual element are all required for a great small business logo. Contact us today for custom logos that are simple and use bold colors.
How we can help a business for designing  small business logo
We provide low-cost, high-quality custom logo design services. Small businesses have no excuse for not having high-quality, effective logos. Because we are an online business, we are able to keep our prices low. We offer free logo design consultations and are happy to answer any questions our clients may have. Please contact us if anyone have any questions about our services or the logo design process.
Business Logo Ideas and  our process to start from design from scratch
Web banners, advertisements, and social media posts all have different design goals, but none are as focused on being remembered as a logo. We want our clients to have an idea of their brand's identity before we begin sketching designs for their logo. We will assist our clients in sketching out their designs. Expect to spend some time experimenting with the base color before finding the perfect fit.
How we convert Logo Vision into Logo Ideas and then into digital format using Adobe Illustrator and Photoshop
Everyone's conception of the creative process is unique. Some may begin with sketches, while others may begin with Adobe Illustrator. We use a slow process to ensure that it is error-free. The strength of the designs will become clearer as we gather feedback. After finalizing, we convert it to a high-quality digital format using our high-end illustrator and Photoshop tools.
Features of Custom Logo Design for Small Business
Business Logo Design service is partner for Logo In Hours LLC, a texas based company. We are serving business comunnities through our partner or offices in Katy, Cypress, Spring, Woodlands, Richmond, Rosenberg, Galveston, Austin, Dallas, San Antonio, Atlanta, Memphis, Phoenix, New York, Montgomery, Richmond. In addition, we are serving in Utah, Colorado, Arizona, and New Mexico.
No upfront Charge. Satisfaction Guaranteed. Make payment once the design is approved.