We are experienced in designing logos for all types of businesses including sole proprietorship businesses, partnership businesses, corporations, and S corporations. However, most small business owners and starter business logos are highly demanded in market in post covid situation.
Low price with high quality professional work. I gave them two ideas and they made them come to life. I really have been eyes for design.
I just as looking to have someone bring my vision to live and they did just that. It was very quick, but the quality was still good! I will use them again.
This business stayed on the job with consistency and patience from beginning to end to create my logo…and did a awesome job!!👍. Thanks again.
Great company highly recommend them.. They were very responsive to all of my inquiries and they created the perfect Logo for me. They take your ideas in your head and bring them to life. Totally will be using them again.
Great work!! Great customer service. These guys took my vision an brought it to life. Very talented. I would definitely use them again. Thanks for the awesome logo guys!!!!!!
VERY PROFESSIONAL. He was very easy to work with. He understood exactly what I needed. I HIGHLY RECOMMEND!!
By the far the fastest, most responsive professional experience that I've had seen so far. Top Notch Graphic Design with superb customer service.
The team of Professional Logo is just awesome, they create best design for corporate and business logos.
I would highly recommend professionallogo as really listened to what I was seeking in a logo as I wanted it to reflect me personally and my Money exchange business. I love how the logo is so unique and the patience he had with me and all my requests. Thank you!
I usually don't even write reviews so for me to be typing this says alot! I am VERY pleased with the overall services received from this company. From fast response times, to handling every concern. They also provide free revisions of logos but I didn't even need to revise one time as the original was that great!
Such a pleasure to do business with this business logo design company. Prompt and courteous communication. Zhee gave us excellent customer service and were highly honest and ethical. Would absolutely recommend them! Thanks guys!
Excellent service! Zhee provided timely, efficient, impressive, and professional assistance navigating my requests. Highly recommend.
View our work below in branding & visual identity for your reference.
While designing a custom logo for any business, our logo designers beautifully blend the following innovative as well as the technical aspects like Simplicity,  Transparency, Visual Impact, and Credibility. All these to trust, bonding & strengthens the customer relationship
Our goal is to be at the heart of the financial services industry as businesses expand across.
Technology and Experience
Small business logo designer needs skills in Adobe Illustrator and Adobe Photoshop, which we have. Years of experience help us to claim one of the best designing companies for logo design. 
This is an important step, we will analyze your business, goals, target market, and audience in more details. We will conduct Visual research and drawing conclusion. The goal of this step is to better understand your field to ensure best logo solution.
Sketching logo design by hands we will select the best logo design. Then we will execute the design digitally and share it with you for approval or any changes if you want. After the revisions and approval of the logo from you, we will proceed to the next step.
In the very beginning, we will discuss with you to know your business & business idea, It's history, competitors, industry, competitors, audience. We encourage your ideas, you can also share a logo picture with us so that we can get an idea about the logo you want. According to us, the best ideas come with open communication between designer and client.
After all that analyzing and understanding, we will discuss the type of logo you want, as there are many types of logos used in the market. We will also share our thoughts and the best kind of logo for your business after some brainstorming and developing idea.
In this last step after finalizing the logo, we will send the logo file in different formats like jpeg, PNG, PDF. We will also send them in editable formats like AI, EPS so that you can make a minor change by yourself and select formats that will be suitable for web, printing, and social media.
Frequently asked questions
Find quick answers to common questions using our helpful FAQs.
What is custom Logo?
A custom logo refers a logo that is entirely designed by your own business ideas or your logo designer. As it is usually made by the input of the business owner so it always unique.
Why any business need memorable and unique logo?
Memorable and unique logo make it easy to acquire customer attention. This simply can help in brand positioning and help to increase your brand awareness.
Why logo needs to be copyrighted?
A copyright logo is a safeguard for your creative and artistic logo. If you use Copyright restriction on your logo then it is not reproduced by others without permission.
How to copyright any logo?
How colour and front impact on any logo design?
Different color, different front of a logo represent different meaning and create different business identity. Color and front impact on business personality
What is logo vision and how is related to the nature of business?
Logo vision refers the inner words what business hopes to achieve in fututer. A appropriate logo vision helps other to understand business hope and purpose which build a connectivity with brand.
What are difference beteen 2d, flat and 3d logo?
2D logo is flat using the vertical and horizontal dimension. 2D logo makes it easier to do complex design.
Flat logo design trends to reflect simplicity with the use of plain typography and bold color combination.
3D logo uses extra dimension to indicate deep meaning so that it can be early noticeable.
What are the tools used for designing custom logo?
Adobe Illustrator and Adobe Photoshop are used for high resolution custom logo design
Get Your Logo Consultation
Blandit justo vestibulum tincidunt, ipsum id non, volutpat neque pede eget donec.
Need a custom-designed logo for your business today? Look no further. We will help you during the whole conception process. 
Let us help you reach your financial goals today
Sed ut perspiciatis unde omnis iste natus sit voluptatem accusantium doloremque laudantium, totam rem aperiam, eaque ipsa quae ab illo inventore veritatis et quasi architecto beatae vitae.
Find My Products in Local Shops
Morbi purus magna, volutpat sed nunc cursus, posuere porttitor est. Nullam molestie enim quis turpis commodo tincidunt. Suspendisse potenti. In vitae consectetur nibh. Fusce facilisis metus eleifend ante pretium tincidunt.
Praesent sapien massa, convallis a pellentesque nec, egestas non nisi. Nulla quis lorem ut libero malesuada feugiat. Praesent sapien massa, convallis a pellentesque nec, egestas non nisi.
Orci varius natoque penatibus et magnis dis parturient montes, nascetur ridiculus mus. Donec in justo quis purus pellentesque euismod quis in libero. Sed viverra pretium nibh, vel facilisis.
Ut venenatis vulputate tortor nec varius. Vestibulum tempus, est iaculis aliquet malesuada, arcu nunc luctus arcu, at molestie nibh libero nec arcu. Sed dictum euismod nunc, ut consequat ante.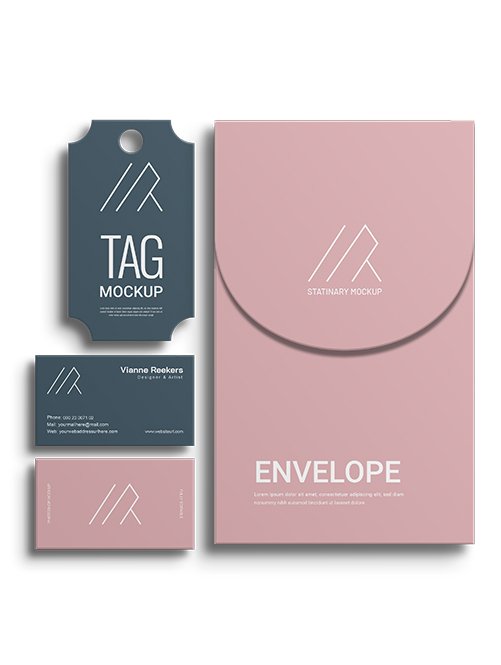 Years of
Designing Experience
We do design Memorable & Unique Corporate Logos.
Communication is extremely important to understanding logo vision. Our logo designers are available aa always for FREE consultation to reply to all your inquiries and obtain information ad vision to develop custom concepts from scratch. Get high-resolution logo with complete ownership. 
Our strategy is
to develop logo concepts
based on your vision.
Payment after the design is approved.
Multiple formats for printing and marketing
Top designers for same day business logo design.

Moving towards your goal empowers us

Let us help you for designing stand out corporate logo